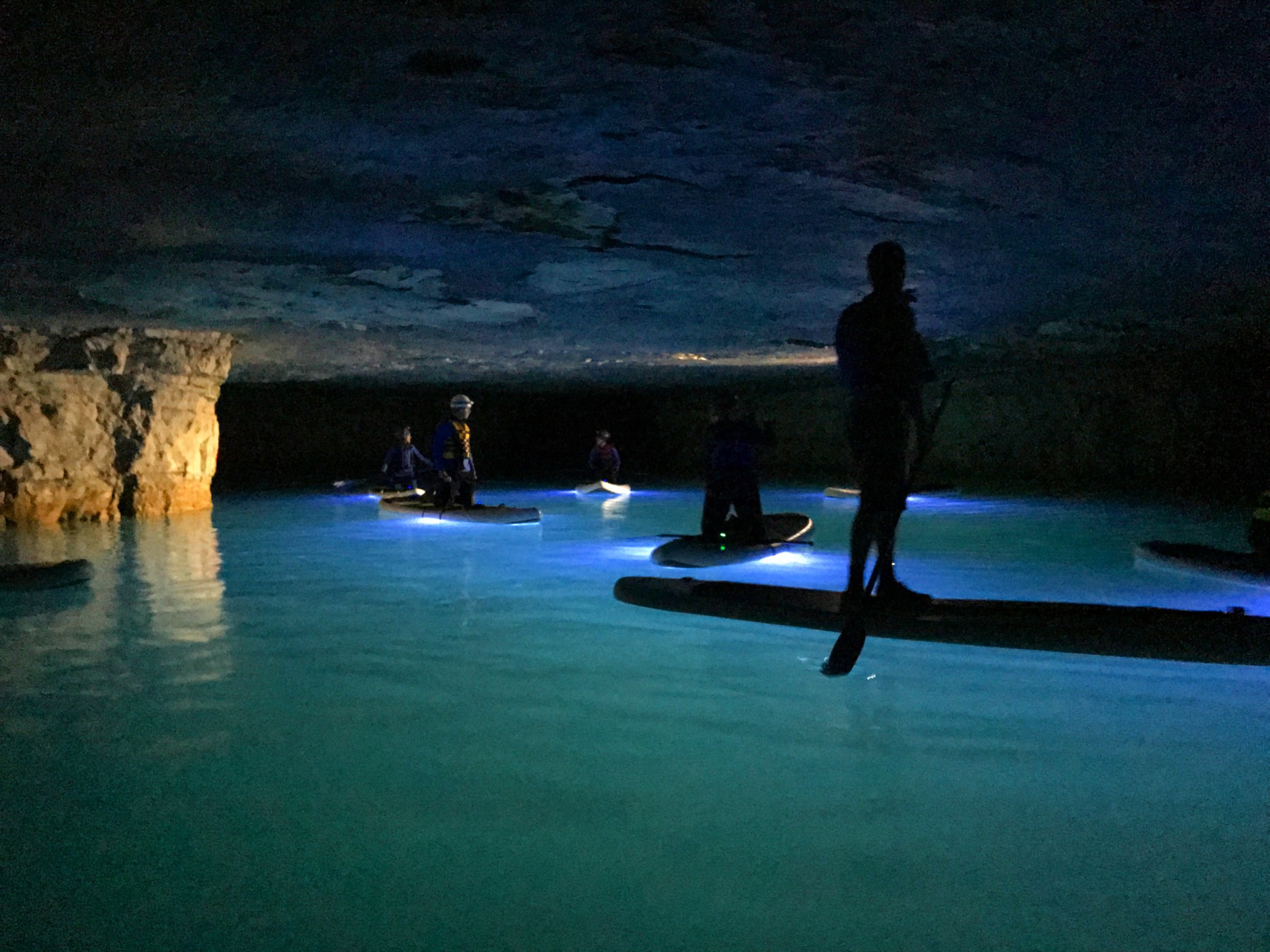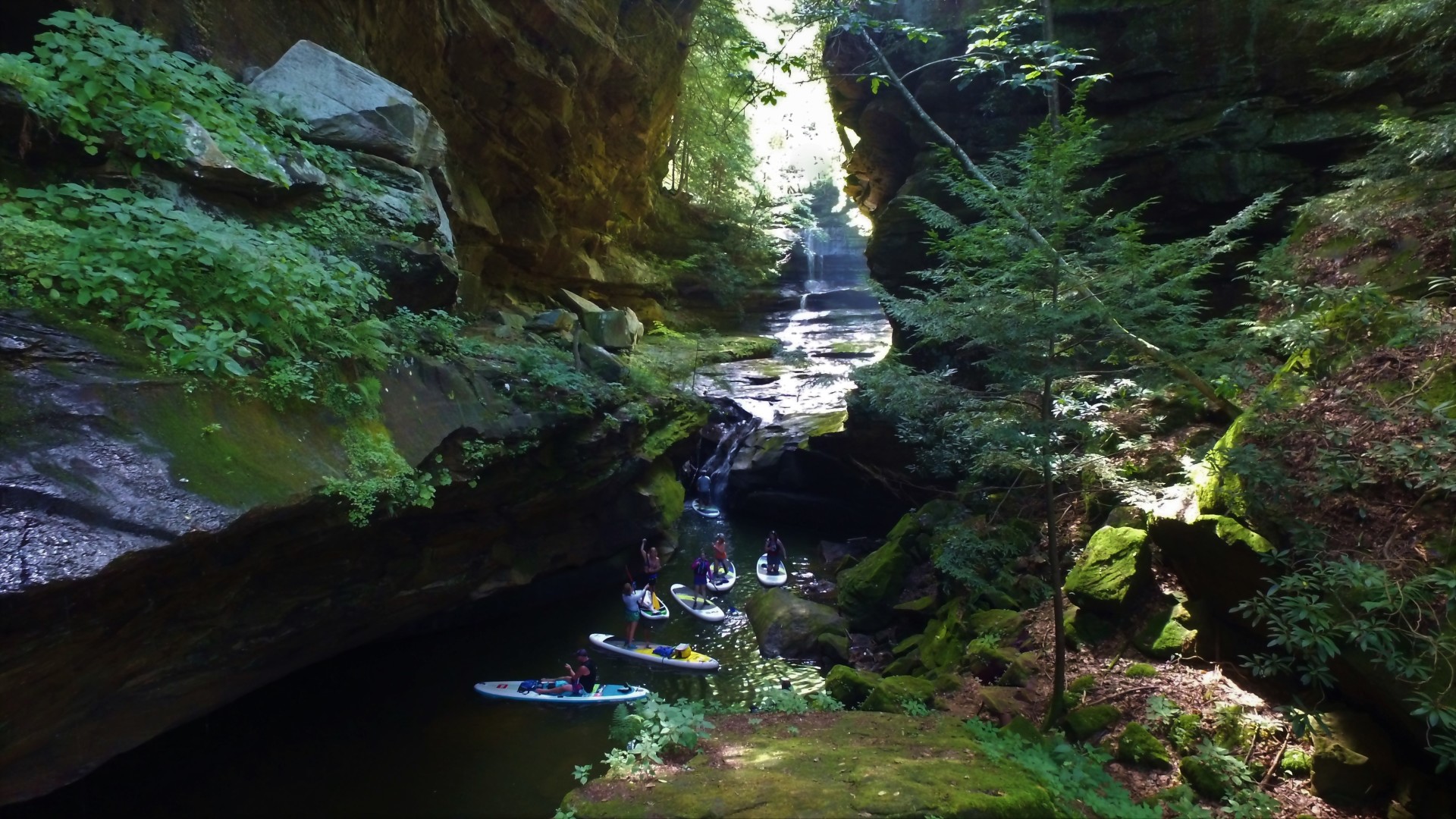 A quiet paddle through the sandstone cliffs of Grayson Lake. Waterfalls and even a hidden grotto falls await!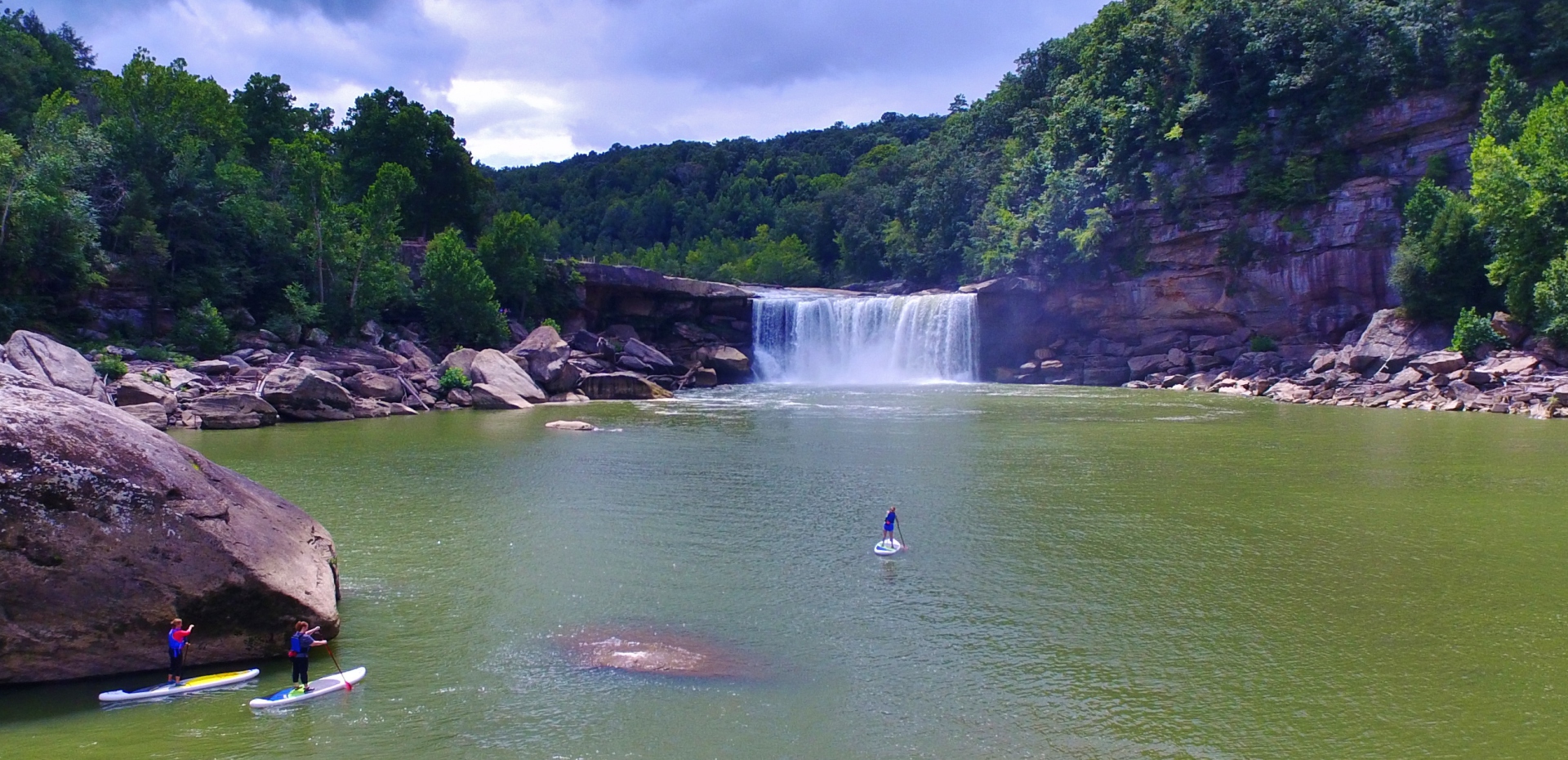 The Niagara of the south can be seen from the bottom pool by paddling up to the falls.  House sized boulders and a refreshing mist are part of this tour!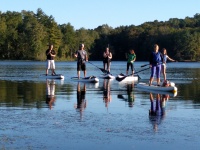 Underground Cavern Glow SUP

Welcome to the fastest growing sport in the world.  Great exercise, adventure and fun for the whole family!

Join us for a 1.5 mile Underground glow sup experience. Join us as we wind our way through a flooded limestone mine and experience the spacious caverns, history and amazing led light experience. Come into the darkness and glow with us!